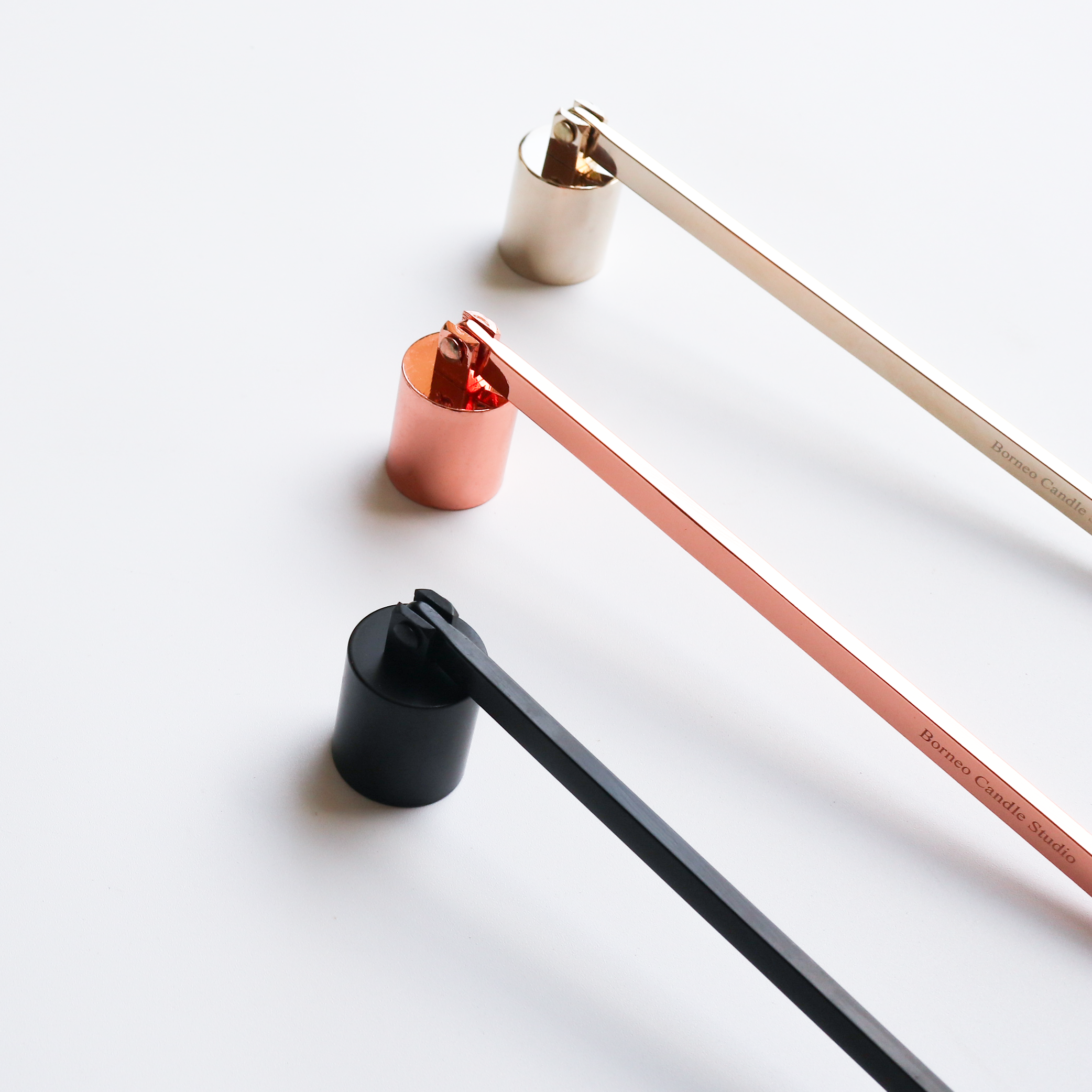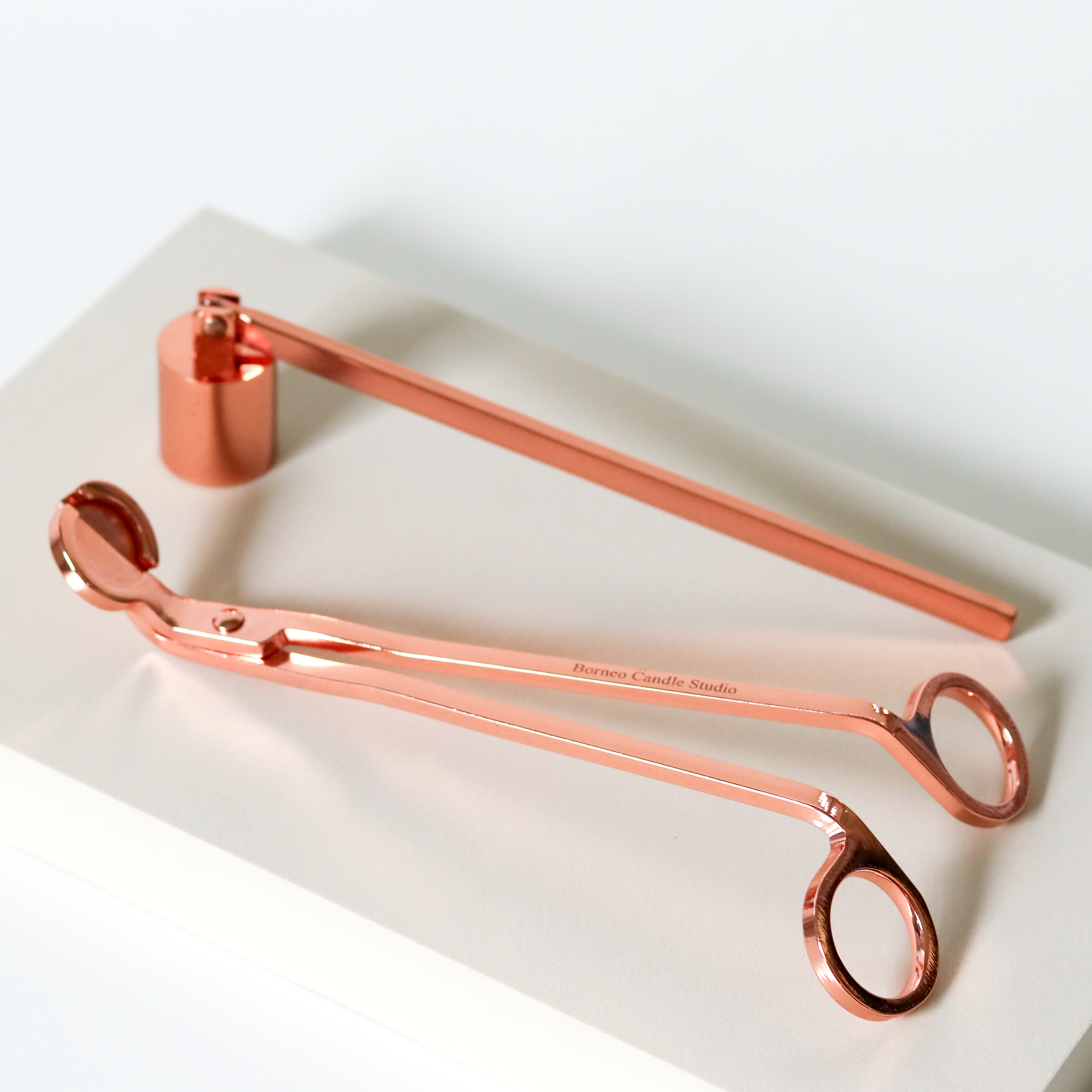 Extinguish your candle flame with a candle snuffer to reduce the smoke produced and prevent hot wax splatter. 
Use with a wick trimmer to elevate your candle experience at home. 
Length: approximately 18 cm
Life-changing
Never again will I return to blowing a candle and risk the hot wax splattering all over the desk! This snuffer has weight to it and looks classy as well. Definitely a recommended purchase!