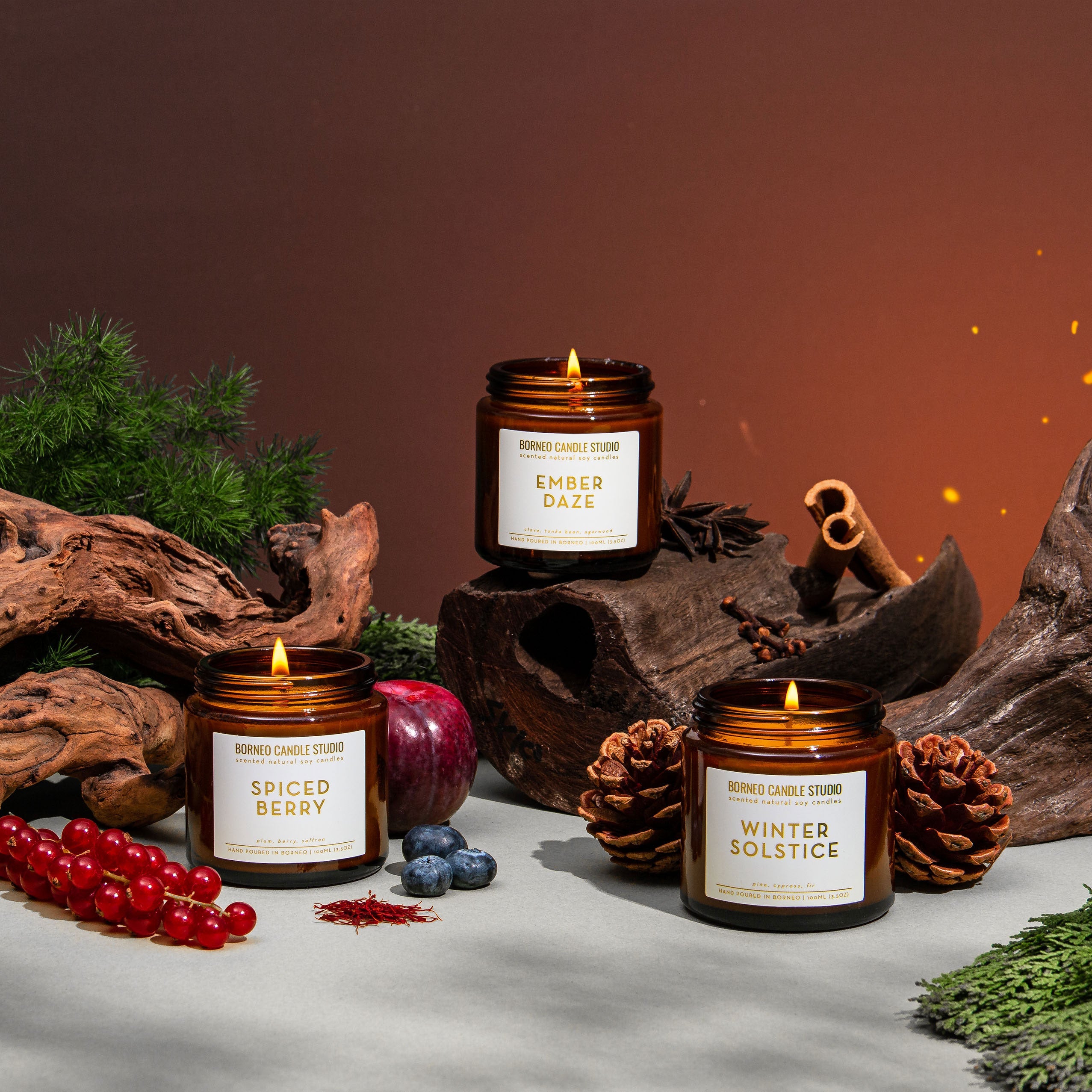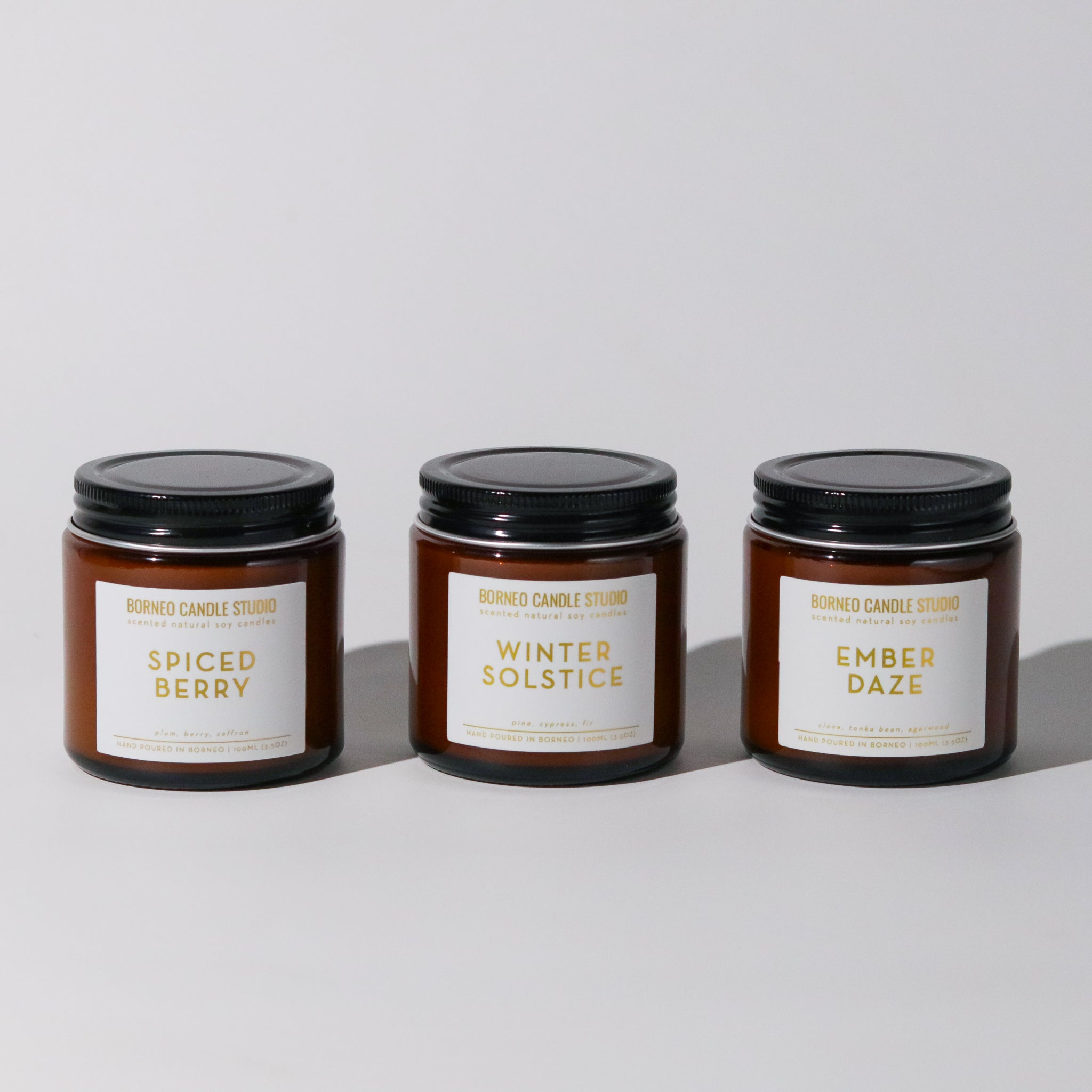 Limited Holiday Collection Bundle
B$57.00
Regular price
B$60.00
Immerse yourself in the spirit of the season with our Limited Holiday Collection Bundle.


Featuring the return of our three beloved holiday classics, each 3.5 oz candle features an exquisite gold foil label. Our limited edition collection is specially crafted to encapsulate the essence of the holiday season, making each moment unforgettable.


Winter Solstice: pine, cypress, fir
Spiced Berry: plum, berries, saffron
Ember Daze: clove, tonka bean, agarwood


 *Please note there is no individual candle packaging included in the bundle.
Each Borneo Candle Studio candle is handcrafted from start to finish in Borneo.
Limited Holiday Collection Bundle
B$57.00
Regular price
B$60.00