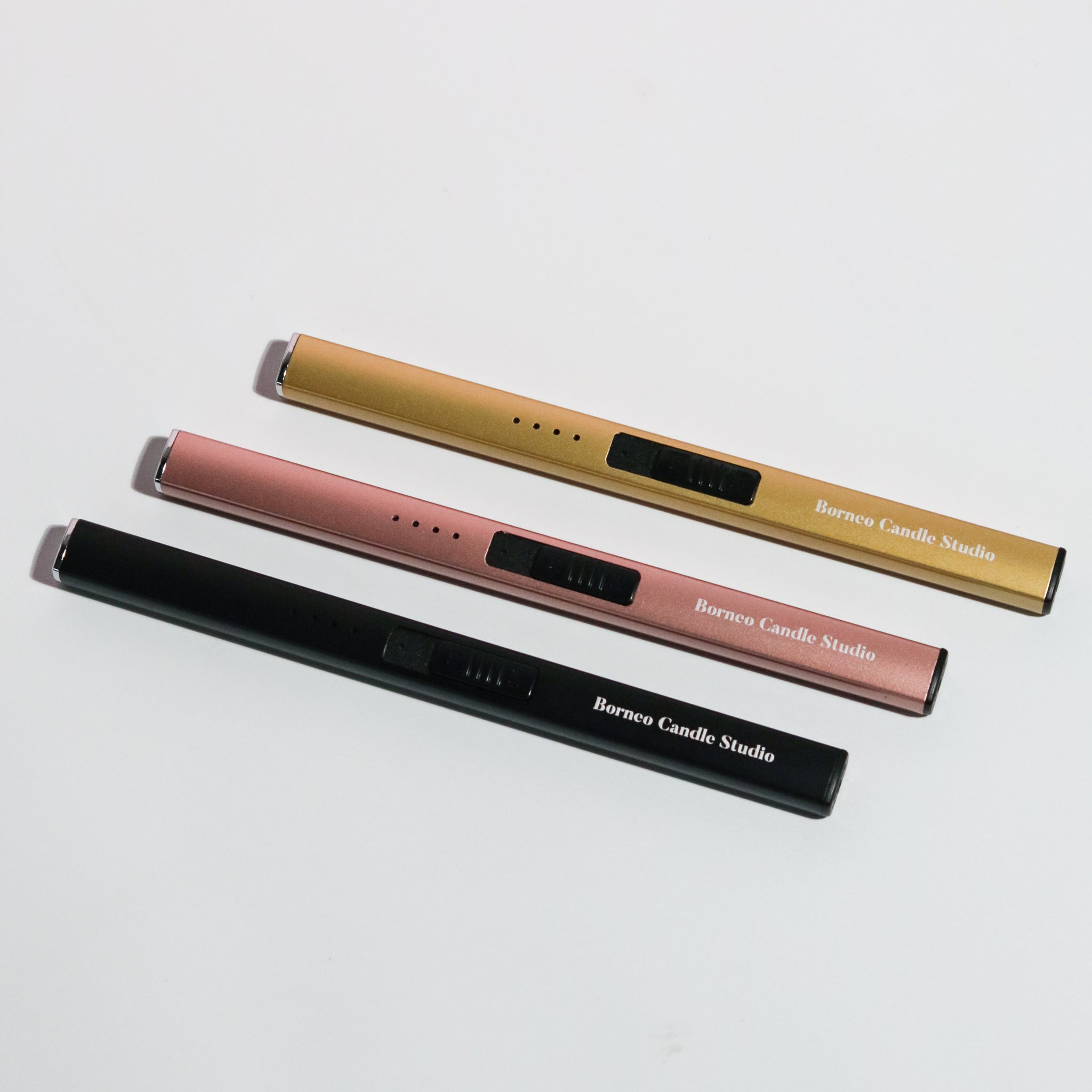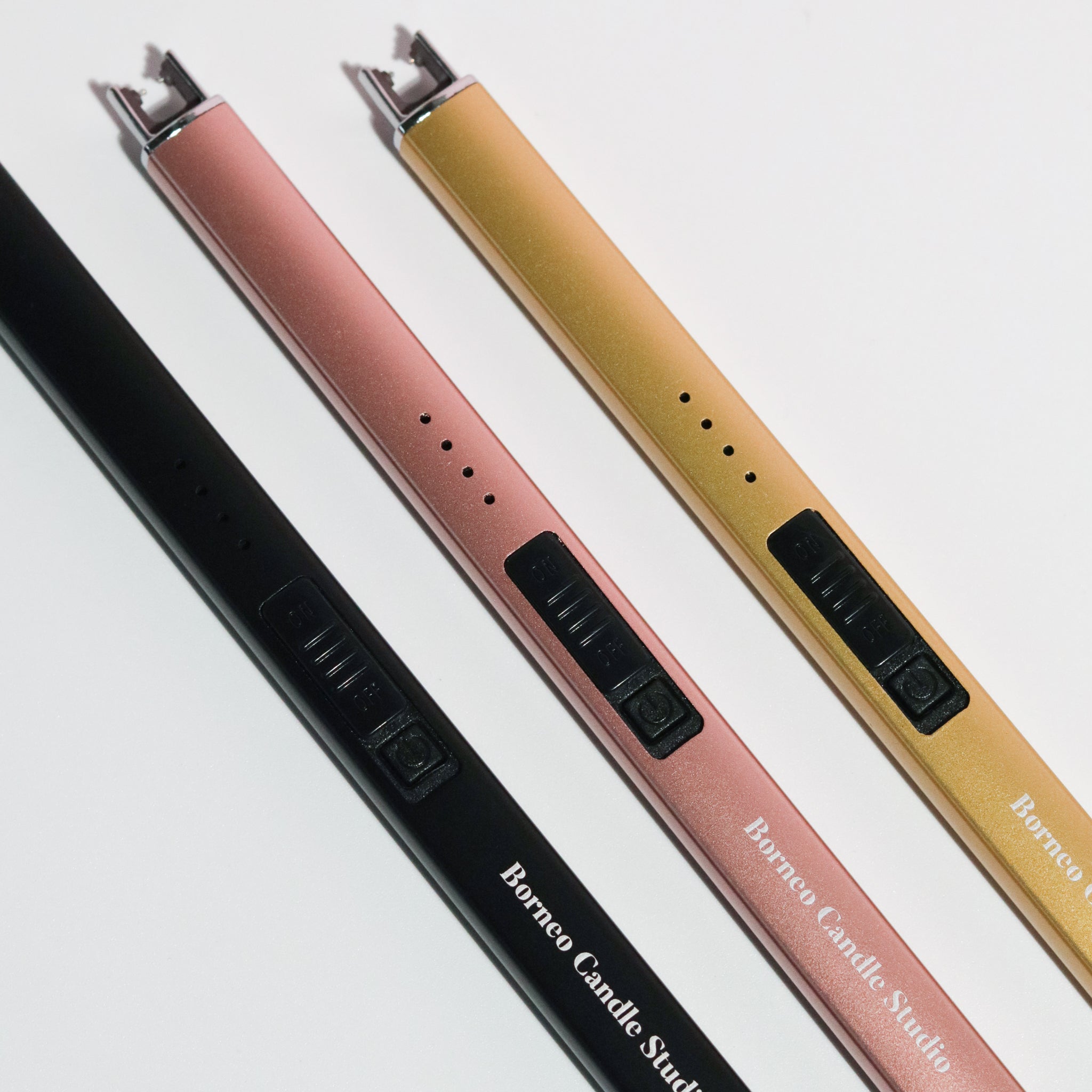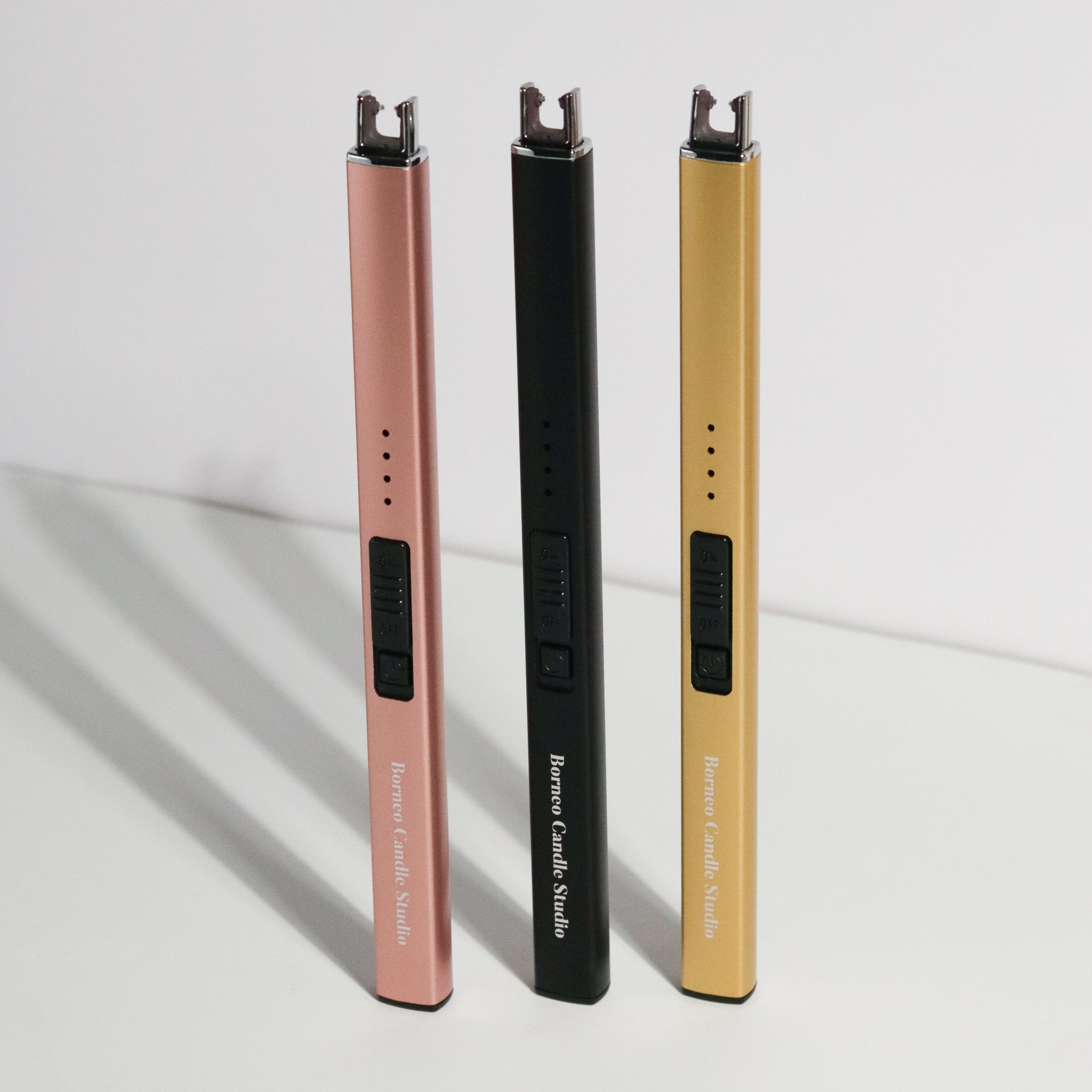 Flameless Electric Lighter
Looking for a hassle-free and environmentally friendly way to light your candles? Look no further than our electric lighter!


With just a push of a button and a retractable head, you can ignite your candles with ease. Using electric arc technology, our flameless electric lighter is a reusable & safe way to light your candles without the need for matches or gas lighters.


This stylish lighter is the perfect addition to all candle lovers' collection. Use together with a candle snuffer and wick trimmer to elevate your candle experience.


USB charger cable included. Length: approximately 19 cm
Flameless Electric Lighter
Easy to use and look fancy!
Clean and safe
Other than it being safer than candles or lighters, I also love the stylish design. The long handle allow me to lit the wick when it has gotten close to the bottom of the jar too.
Flameless Electric Lighter
Loving it s much! So practical and easy to use. The design and colors makes it more current and trendy. A must for for candle-lovers.
Flameless Electric Lighter